VW Electric Vehicle Tax Credit Massachusetts
Volkswagen Electric Vehicle Credits & Incentives

In Northampton, MA
What Federal Incentives Are Available For Volkswagen Electric Vehicles?
Up to:
$7,500
Federal Tax Credit[1]
Shop Electric
What Local State Incentives Are Available For Volkswagen Electric Vehicles?

Massachusetts -
$2,500
MOR-EV is a Massachusetts program that issues rebates to electric vehicle drivers of up to $2,500 for the purchase or lease of battery electric vehicles and fuel-cell electric vehicles.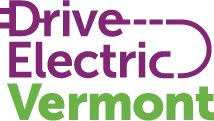 Vermont -
$4,000
Drive Electric Vermont is a program for registered Vermont drivers issuing up to $4,000 for income‑eligible Vermonters purchasing or leasing a new electric vehicle.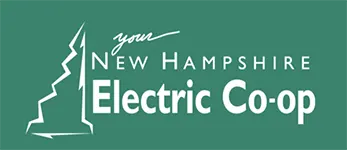 New Hampshire -
$1,000
New Hampshire Co-op (NHEC) offers rebates of up to $1,000 for eligible residential members who purchase or lease an electric vehicle (BEV or PHEV).
Volkswagen Electric Vehicles

VW ID.4 EV
Starting MSRP: $39,995
The heart of an EV.
The function and size of an SUV.
EPA Estimated Range for ID.4 Pro S & 1st Edition2
250 Miles
Estimated Charging Time (at a public DC fast charger)3
60 Miles
in about 10 minutes
Benefits Of Driving An Electric Vehicle In Massachusetts
FUN
Electric motors react very quickly while delivering a lot of accelerating the moment you need it.
ZERO FILL UPS
You'll only need to visit a gas station to purchase something from the store, you'll never need to buy gas again.
COST
EVs offer outstanding value over the long term, and can cost less overall to own vs. traditional gas powered vehicles.
REDUCED EMISSIONS
Battery Electric (BEV) vehicles have zero tailpipe emissions.
QUIET RIDE
With no gas motor, Electric Vehicles are much quieter to drive and can make a long commute more comfortable.
EASY TO MAINTAIN
With few moving parts, an EV's powertrain generally requires little maintenance and it highly efficient, it doesn't even require an oil change.
Frequently Asked Questions
How do I get the Federal EV Tax Credit for my Volkswagen Electric Vehicle?
Once you purchase a new and eligible electric vehicle like the Volkswagen ID.4 from Northampton Volkswagen, you will need to fill out IRS Form 8936 to claim your credit of up to $7,500.
What does up to $7,500 mean for the Federal EV Credit?
The qualified plug-in electric drive motor vehicle credit is a nonrefundable federal tax credit of up to $7,500. The credit will reduce your tax liability dollar for dollar. Meaning if the credit is more than your tax liability, you would only receive up to the amount of your tax liability. It's best to consult with a tax professional to see how the tax credit will apply to your specific financial matters and tax filing.
What other credits are available when you purchase an electric vehicle?
We've listed some state-level available credits above, but to see the full list of offers for each state, you can Check Here.
Are there any incentives or credits for used EVs?
At the moment, there are no federal tax credits when you purchase a used Electric Vehicle.
What Volkswagen vehicles qualify for the Federal Tax Credit?
Currently, the Volkswagen ID.4 qualifies for up to $7,500 Federal Tax Credit. We do have more electric vehicle concepts and expect to add more in the future.
[1] Government incentives are for informational purposes only. They are subject to change without notice, and do not constitute tax or legal advice. Government incentives are not within the dealerships control and all persons considering use of available incentives should consult with their own tax professional to determine eligibility, specific amount of benefit available, if any, and further details. State incentives are based on http://www.afdc.energy.gov/laws/state, and updated as of 9/9/16. All credits and rebates subject to approval by issuing entity. Please check with your local, state, or federal agency (IRS) and/or a tax professional for eligibility requirements. See form: https://www.irs.gov/pub/irs-pdf/f8936.pdf.
[2] 2021 ID.4 Pro S and 1st Edition EPA estimated total range is 250 miles. Actual mileage and range will vary and depend on several factors including driving and charging habits, accessory use, temperature and topography, battery age, load, and vehicle condition. Battery capacity decreases with time and use. See owner's manual for details.
[3] ID.4 equipped with fast charging capability maximum rate of 125kW. Based on charging at a 125kW or higher charger. Charging times will vary and depend on a variety of factors, including ambient temperature, charger type, battery condition and initial state of charge, vehicle condition and others. Frequent and consecutive fast charging can permanently decrease battery capacity.